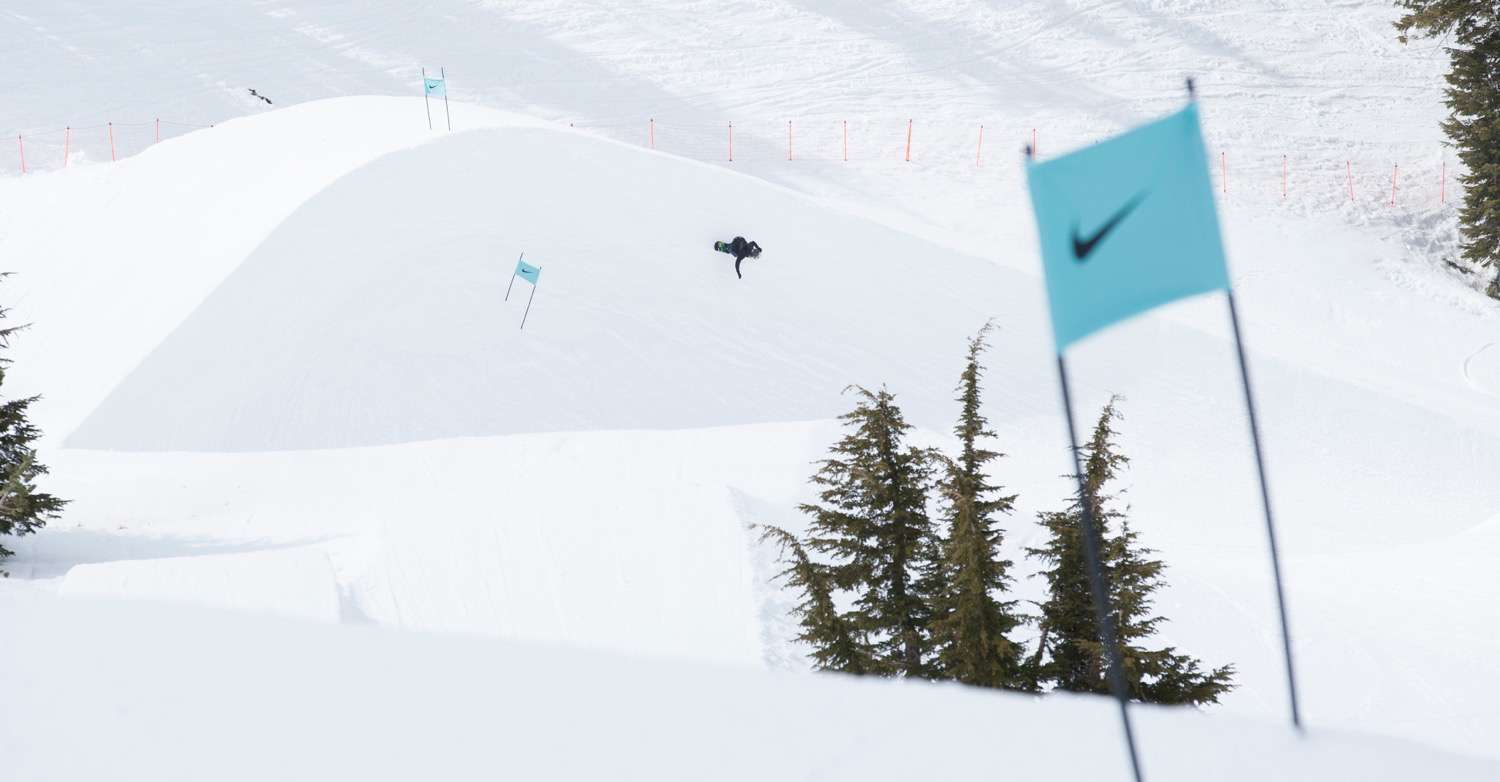 Client: Nike
Project: Snake & Hammers
Services: Strategy, Event, Social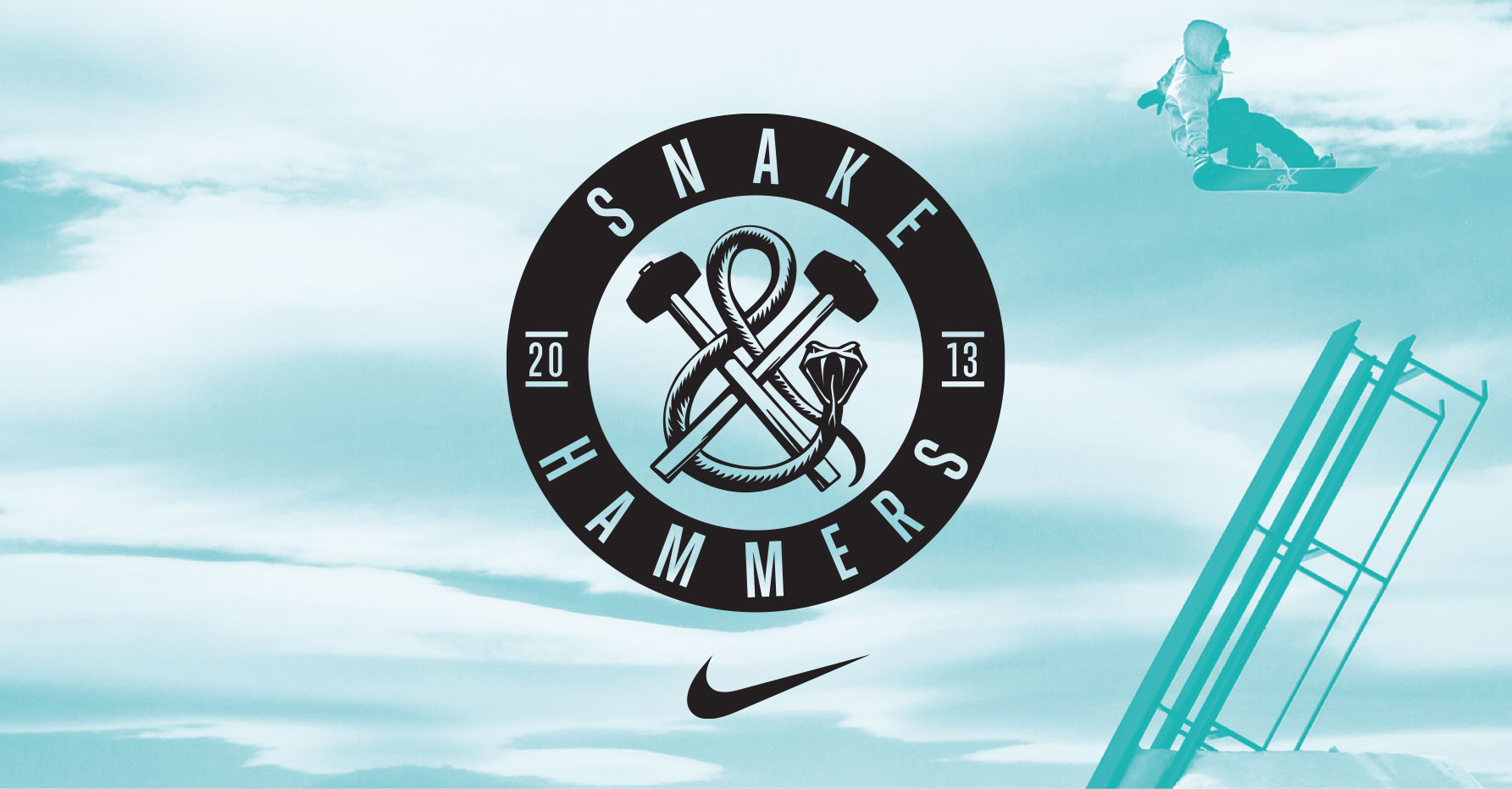 Nike approached INJECT to combine product and consumer experience into a series of innovative events unlike any the sport had seen.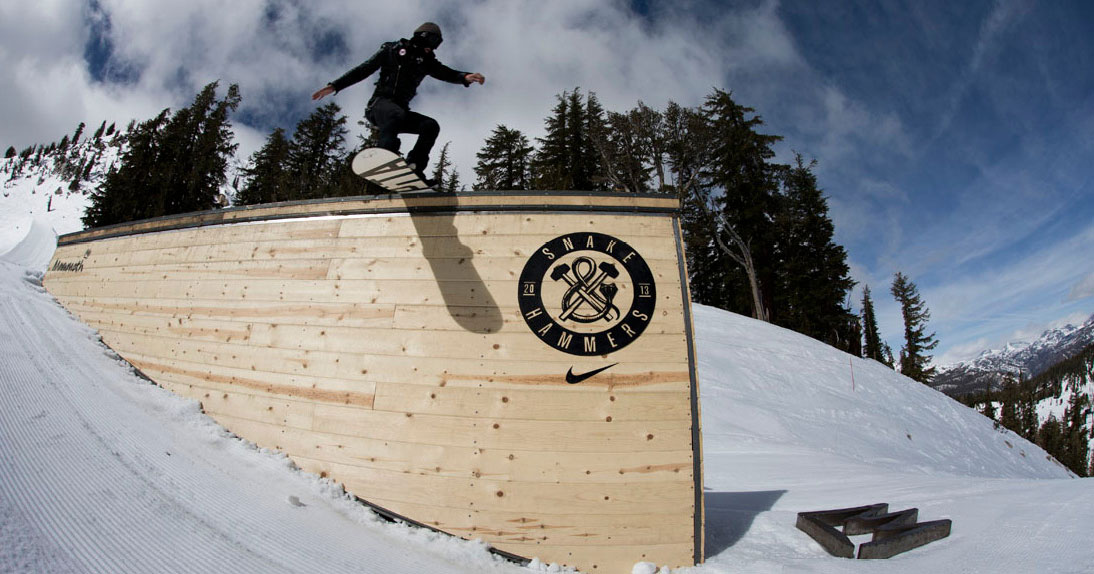 INJECT launched Nike Snake & Hammers at key resorts across North America. Snake & Hammers combined the classic snowboarding disciplines of banked slalom, park and street into unique competitions allowing core consumers to ride alongside Nike team riders while taking over the mountain in style.
3 mountains, 200+ riders and over 1,000 core consumers experienced the Nike brand in a whole new light. Each event gained instant buzz within the snowboarding community. We handed out $15k in cash prizes, demoed hundreds of Nike boots, built custom Nike features for each terrain park, generated engagement on social, and had a damn good time. The experience lived online through key media partnerships, Instagram contest and video content highlighting each event.